Did you ever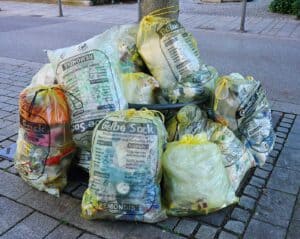 wonder how you can avoid plastic waste but didn't know where to start? Not a problem. This article will give you some simple tips for your everyday life.
In my last article, I wrote about the dangers of plastic. I pointed out the fatal consequences of it for humans, animals and the environment. Read more here if you're interested in. It is time that we all need to change something to protect ourselves and the environment. An important contribution to this is the reduction of plastic waste in everyday's life. That's why I'll give you some simple tips that you can easily integrate into your daily activities, no matter where you live. I used them in all countries I've been living in: Germany, Mexico and Malta.
1. Use reusable bags for shopping
A lot of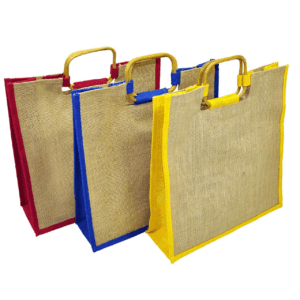 countries such as China and Italy already started to ban plastic bags completely. Also in many German supermarkets, plastic bags are fortunately abolished at the supermarket checkout as far as possible. Anyhow, not all countries are that far now. Thus you will be able to still find plastic bags in some places. Anyway, with bringing your own reusable bag you can avoid using plastic bags. It doesn't matter whether you go to the next grocery store, the farmer next door or for shopping. You just can use your own bag to put your stuff inside. It's just a matter of habit to always have a bag with you.
2. Reduce drinking bottled water
In the
whole of Germany, tap water is drinkable without any concerns. It is usually subject to stricter controls than bottled water. Unfortunately, this is not the case in all countries around the world. If you live in a place like Germany, drink tap water instead of buying bottled water. It does not just save you a lot of money, you also avoid a large amount of plastic waste from the bottles. To get water with soda, you can use a water sprinkler*. In case you get bodily discomfort from calcareous tap water, I can recommend using a water filter*. I have very good experiences with a bottle of bobble*. It has been faithfully serving me for years before I changed to a stainless steel bottle of Klean Kanteen*.
If you live in a country such as Mexico or Malta where you cannot drink tab water you can use water jugs instead. In Mexico you can buy them in every supermarket. There also exist waterspots to refill them again for a cheaper price if you don't want to exchange them at the supermarket. In Malta you can order them online, mostly with home delivery. There also exist some waterpoints across the country to refill bottles and canisters up to 5l. Another, but more expensive option, is to install a reverse osmosis filter*.
3. Use refillable bottles
This point is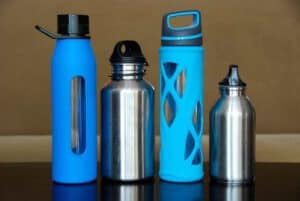 closely connected to the one before. If you can drink tap water, you easily can refill your bottle and take it anywhere. Of course, this also applies to any other drinks. Even when you're not able to drink tap water, with the solutions from the second point, you still can take your drinks with you. It's recommended to use degradable products, such as Klean Kanteen*. Out of old plastic bottles, hormones and other chemicals dissolve into your water. 
4. Buy glass instead of plastic packaging
Many
products come in alternative packaging that does not contain plastic. Yoghurt, for example, is an excellent example of this. It also affects many other products like milk, sauces or drinks. Look for glass alternatives whenever possible. Thus, you can avoid a lot of plastic waste. In the best case, you can give the glass jars back afterwards as it is done in Germany. If this doesn't exist you still can reuse the jars to store stuff.
5. Buy loose vegetables
When you
go to a supermarket or grocery store a crazy amount of plastic wrapping can be found in the vegetable department. Bananas are packed once more in a plastic bag, peppers are bought in a plastic wrap and the tomatoes are once again neatly repackaged. I always ask myself why this is done. An easy way to avoid plastic waste is to buy loose fruits and vegetables instead. Put them into your reusable bag instead of taking a plastic bag. An alternative is also to purchase veggies and fruits at the weekly market or the local farmer.
6. Cook fresh instead of eating fast food
Any
pre-made or frozen products are packed in plastic packaging, producing a lot of waste. Avoid these products and prepare your food fresh. It not only saves you a lot of trash, but it's also more tasteful and better for your health.
7. Use reusable coffee/tea cups to go
Many
people like to get coffee to go on the way. Unfortunately, every time it is sold in plastic or cardboard packaging, which unnecessarily produce garbage. Even though there are already places that give a discount if you bring your own cup, it doesn't happen often enough so far. Anyhow, you can change this by bringing your own cup. Nowadays exist a lot of beautiful bamboo cups* or stainless steel cups*. An alternative is to take your time and sit down in the café. It's a good break to relax a bit.
8. Take reusable travel cutlery with you
If you
eat a fast snack somewhere on the go, quite often disposable plastic cutlery is offered. Again, a source of waste since it ends up in the garbage after use. I can recommend you to take a travel kit of cutlery with you. So you can simply reject the disposable cutlery. I really like this one* of Sea to Summit since it is light weighted and robust.
9. Pack your food for the day or leftovers in a stainless steel box / in glass jars
Sometimes
it happens that you have left over from the delicious lunch or the dinner. Instead of stowing it in plastic cans or, even worse, throwing it out, you can easily place it in stainless steel boxes or glass jars. These you even can put in the freezer afterwards. The food for work or school you can put into lunch boxes made out of more eco-friendly material, such as a stainless steel lunch box* or a lunch box made from renewable raw materials*.
10. Use a soap bar instead of a plastic soap dispenser
That a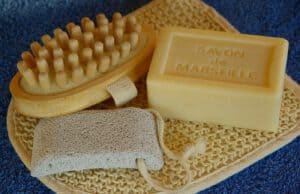 soap is indispensable in the bath, it's undisputed. But too often plastic soap dispensers are used. The empty bottles just get thrown away. In addition, common soaps and shampoos usually contain micro-plastics and other critical ingredients that harm you and also end up in our sewage. To avoid this, you can swing on soap bars for body and hair. You can find them online or in local stores.
You see, all the tips listed do not require much preparation and will not put you in debt at all. They are easy to implement, it just needs to be taken care of. So:
What are you waiting for? 
Best start today. For our environment and our future.
Do you have any other tips that readers should definitely learn? Are you even looking for your trash or are you already successful in avoiding plastic waste? Tell me about your experiences.
The links marked with an asterisk (*) are so-called affiliate links. If you click on such an affiliate link and buy through this link, I get from the relevant online store or provider a commission. For you, the price does not change.