You may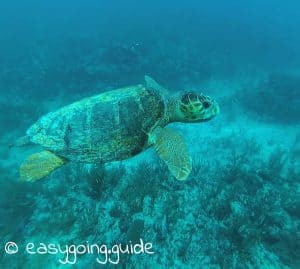 have already noticed that I am currently for 6 months in Mexico to actively support a marine conservation project. To protect the sea diving, beach cleaning, presentations and much more is on my daily schedule. If you want to know more, you can read here, what I'm actually doing there. One of our actions is to do a fundraising every 3 months for one of our partners Project AWARE. We collect money, which directly benefits marine conservation.
Project AWARE
Project
AWARE (Aquatic World Awareness Responsibility and Education) was founded in 1989 by the world's largest diving community, PADI, to promote environmental awareness among divers, but also among non-divers. It has been a single, non-profit organization since 1992, with any revenue flowing directly into its marine conservation projects. Worldwide,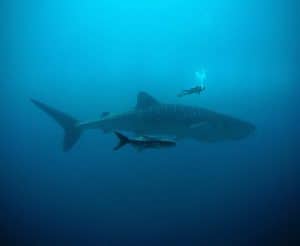 thousands of divers from more than 180 countries gather to perform a variety of marine conservation activities on behalf of the organization. The three focal points are so called Dive against Debris, the 10 tips for responsible and environmentally conscious diving, as well as teaching and advocating about shark and ray tourism. Out of more than 1000 species of sharks and rays, ¼ are already threatened with extinction. Unfortunately, this number is increasing more and more. For this reason, Project AWARE not only seeks to increase awareness, but also to enforce international regulations for protection.
Achievements of Project AWARE
Project AWARE has made some crucial contributions to marine conservation in recent years. For example, stricter EU directives have been enforced to protect sharks
and rays from being hunted down to cut off their Finns. Furthermore, various other guidelines for shark and ray protection have been established. In addition, manta rays have been protected since 2011 by the so-called Convention on Migratory Species of Wild Animals (CMS), which were expanded in 2014 and 2016 to include devil rays and other shark species. In order to obtain the necessary financial means, so-called FINathons have been carried out by divers worldwide for several years now. These are fund-raising actions where the money collected will benefit Project AWARE to help them realize their marine conservation projects.
Project AWARE and the marine conservation project in Pez Maya
The organization
is one of the longtime partners of the camp where I am currently a volunteer in. Additionally to the fundraising projects, all volunteers who dive here learn about the 10 tipps of being a responsible diver. Furthermore,
we do Dive against Debris and try to increase environmental awareness of all volunteers by presentations. Now it's time again, that already for the 3rd time a FINathon was started. With various actions, we try to collect money, to disseminate information and to increase environmental awareness even at home.
Our fundraising
During
our fundraising, we carry out various contests, such as tinkering a Finn or building sandcastles (with a whale or ray motif, of course). We also do an extensive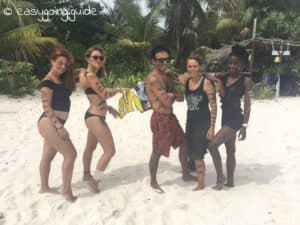 lionfish hunt to protect the reef. We also run various auctions for "services" at the camp. That means we as volunteers will also donate for the fundraising. We will share all our actions in social channels to raise awareness about our fundraising. At the last FINathon, 1676 USD came together through the support of many people.
What the money is used for
Any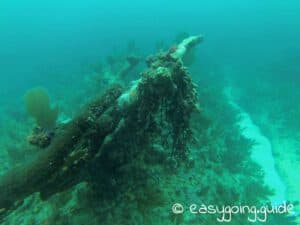 money collected will go to support the full protection of endangered shark species listed on the IUCN Endangered Species list. In addition, Project AWARE plans, in collaboration with WWF and Manta Trust, to develop a guide on how to conduct responsible and environmentally shark and ray tourism.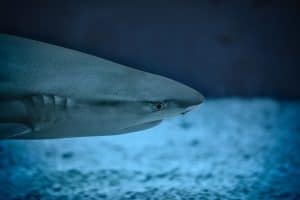 Currently, there is not such a directive yet. The guide will include a toolkit with checklists, code of practice examples and evaluations. A total of $ 7,000 was budgeted for this ($ 2,000 for design, $ 4,000 for distribution, and $ 1,000 for workshops). Among other things, we want to support this with our fundraising. Everything serves the protection of the sea. It needs our all help.
The result
Our fundraising was carried out for over 2 weeks. We got involved in several actions, shared contributions, bet at the auctions in the camp. So we could collect almost 400 dollars over the entire time, which now benefit Project Aware.
What you can do?
If you would like to participate in such an event, I recommend that you visit the Project Aware homepage. There you will always find the latest information and an overview map with upcoming events – Even non-divers can support Project Aware. Just have a look.