Saving enough money for your dreams is impossible. A sentence that I keep hearing. Everyone has something they'd like to afford. Be it a trip, a car, a house or whatever. But often it fails because of money or it is persuaded that it cannot be got together anyway. Stop! I would like to stop this thought immediately. With passion, commitment and a little patience, more is possible than you might think. Before my trip to Mexico, I earned 17,000 euros within 11 months. 17,000 € – what a sum. I mustn't even think about it. Many others buy a car for this. And what do I do – I travel of course. It was not an easy time and many who only see my journey do not even realize what kind of work was behind it. I also had to allow myself this trip first. Because I really haven't won the lottery and the gold donkey in my cellar is still hiding so well that I just can't find it. However, I can now give you numerous tips on how you can save money for your dream.
The starting point for saving money
It is important to first make it clear that everyone starts from a different starting position. So don't put yourself under pressure if it takes a little longer for you. During this time I lived alone, so I only had to cover my own costs, I was a permanent employee and could organize my free time as I wanted. A good starting point to make a lot of money even faster. Your circumstances may be different for you, which can mean that you need a little more time to save. But just be patient.
Tip 1: Find at least one job
Basic requirement to save is,
that money is coming in somewhere. Even if some claim that not everyone can find a job, I see it differently. With a little flexibility, commitment and the abandonment of prejudices, (secondary) income can be found anywhere. I always had several sources of income. From my permanent position as a software developer to a cocktail lady at concerts, transcribers and website testers, everything was there. If I hadn't got one of them, I would have found another alternative somewhere. And be it at the supermarket at the checkout. Just go ask and you should find something. Of course, that can lead to hard working weeks. I also had to put back a lot and plan well in order to still have time for friends, family and sports. I am aware that this is not feasible for everyone, but at least one job should be included. Do not you think so? Your dream should be worth it.
Tip 2: Find cheap accommodation
A an important item
in the monthly expenses is definitely the rent. Unless you still live with mom and dad. But I'll start from the point that you have to take care of your own accommodation. In this case, it makes sense to look for a cheap apartment or a room in a shared apartment. Because let's be completely honest: How much space do you really need? For example, a 1 room apartment is enough for me. I could have saved even more if I had found a room in a shared apartment, but I just wanted to treat myself to the luxury of my own apartment and peace at all times.
Tip 3: Use public transport instead of the car
I admit, I've never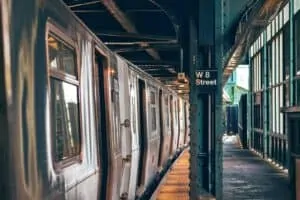 owned my own car (Yes, I still have a driver's license and I love to drive a car myself). Although a car offers a lot of luxury and increased flexibility, I usually manage to do without it quite well. Instead, I use the train, my bike, my moped, the long-distance bus, carpooling, or sometimes walk on foot. If you cannot or do not want to get rid of your car, then at least try to walk or use the bike more often, this can also save you money.
Tip 4: Sell things that you no longer need
About Over the
years one or the other knick-knack collects that is actually no longer needed. Or the pants that have not fit for a year. But they could fit again … That's right, but then you can always buy new (used) pants when the time comes. Until then, you can use the money for your dream by reselling your things. There are a few options available to you: flea market, eBay classifieds, Facebook groups, Amazon, friends, notices in the supermarket or buying sites such as reBuy or momox. I also got a lot out of it. I organized a home flea market for all the rest of my things. It didn't go as well as expected and in the end I still had to switch to Facebook groups and eBay classifieds, but still, I got rid of some of my belongings.
Tip 5: Check possible cost traps such as cell phone or internet contracts
A additional monthly costs are often the charges for mobile phones or the Internet. If you already have a cheap tariff, then that's good. So you can skip this point. If not, or if you are unsure, check your costs and see if and where you can save. There are now very cheap tariffs that cover everything you need. I currently use the "Congstar as I want" tariff, with which I can put together my own tariff every month. The advantage of this is that during my time in Mexico I could simply cancel all flat rates. In addition to congstar, 1 & 1 also offers good and cheap tariffs, with which I was always very satisfied.
Tip 6: Save electricity and heating costs
With you can do a
few simple tricks Save some money on electricity and heating and get a refund at the end. Not only is this good for your wallet, it's also good for the environment. Need an example? Switching devices that you are not using. If you switch off your internet router every time you leave your apartment (for several hours), you can save around 30 € a year. Or don't turn the heating up all that far, instead pulling on a sweater instead of sweating in your apartment. These are just two examples of a range of possibilities.
7. Reduce costs for leisure activities
This is probably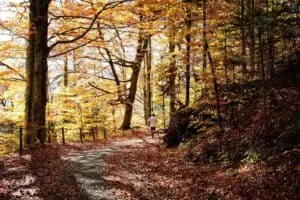 the most important point when it comes to saving. How quickly do you spend several euros on it: here a cocktail, there a concert, here a good meal, today in the water park, tomorrow for climbing … you may know such a list. But are all these expenses really necessary? I'm not saying that you should run out of free time and omit all of this, but consider whether there are cheaper alternatives to your activities. Instead of going out to dinner, you can, for example, cook something delicious with your friends at home or instead of paying the fee in the gym, use the opportunities in nature to train. So you can save a lot of money for your dream.
Tip 8: keep a budget book
To get a better To get an overview of your expenses, I recommend you keep a budget book. Over the months, I have meticulously noted what expenses I have and how much I have to put aside or work each month in order to really get the above sum in the end. So I always had my goal in mind and knew exactly whether I had to kneel down even more or whether I could take it a little more relaxed at the moment. In addition, a budget book makes it easier to identify intensive cost guzzlers.
I hope these tips will help you to save enough to realize your dream. I wish you every success for it. What dream would you use the money for? Do you have any more tips?