Already announced for a long time and asked frequently, I'll show you today how you can fold an old newspaper into a simple organic waste bag. With a little practice, this doesn't take a minute and saves a lot of garbage bags. We prefer the folded bag for organic waste, but it can also be used for freshly purchased fruit or vegetables. Or for the child to play outside in the garden.
Time: 1 Minute
You need:
2-3 Layers of old newspaper
The starting point
You only need 2-3 layers of an old newspaper. The more layers you use, the more stable the bag will be. At the same time, however, it becomes all the more difficult to fold the garbage bag if you use too many layers. We like to use 3 layers for folding, as this makes the bag stable enough and does not suck moisture through so quickly, but at the same time the bag is also very easy to make.
How to fold the organic waste bag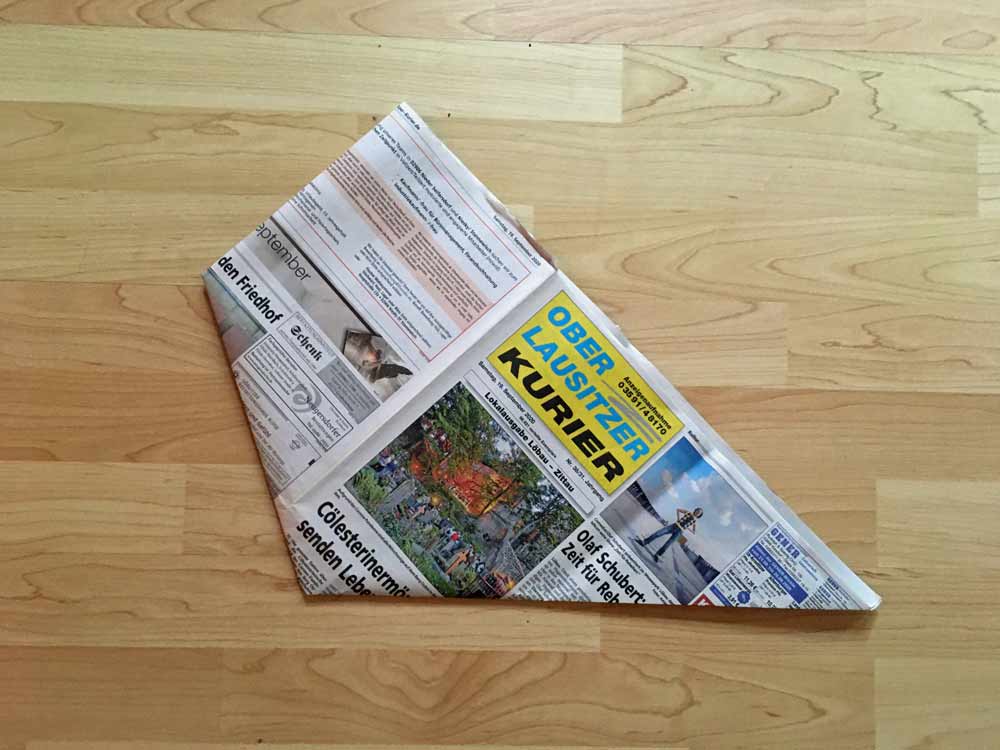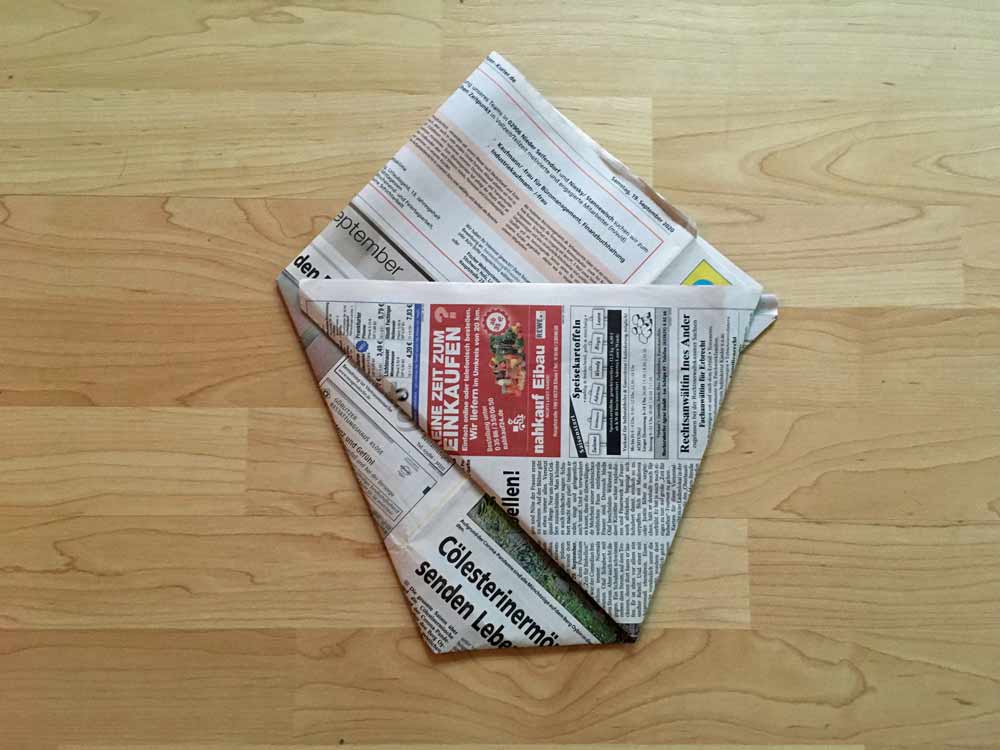 And voila, you've already finished folding your newsprint organic waste bag
Have you already used such an organic waste bag? Or do you have further questions? Please let me know.