Whether it's a birthday, Christmas, wedding or any other surprise – gifts are usually given in brightly colored packaging. Afterwards it is usually just thrown away. Did you know, however, that you can't even throw most of the wrapping paper in the waste paper container? The paper is often covered with a plastic layer so that it shines nicely. Wrapping paper with lacquer coatings or prints, plastic film or chrome and ice-cream paper also meets the same fate. All of these do not go into the blue, but into the residual waste bin. The question automatically arises: Can't that be more sustainable? And can't all the paper waste somehow be avoided? Sure, of course. And that's why today I have some tips for sustainable gift packaging.
Sustainable gift packaging – alternatives
Use wrapping paper multiple times
If it's not too torn or not too small, wrapping paper can also be saved and reused for the next party. This does not avoid the problem of waste paper, but it conserves resources and creates less waste.
Use old cardboard boxes or filler material
In addition to old wrapping paper, old cardboard boxes or filling material from orders can also be reused. We sometimes had meter-long paper as filler in packages. Just before Christmas, we like to keep this to use it later as sustainable gift packaging. In this way we give the filling material a second life.
Make the packaging part of the gift
If you want to do without packaging completely, which will likely end up in the trash afterwards, you can also make the packaging part of the gift. Scarves, towels or tea towels are ideal for this. But there are no limits to your imagination. Simply wrap your present in one of these fabrics and the recipient has two presents in one. Sounds great, doesn't it?
Wrap the gift in cloth
A beautiful and, above all, noble variant is to wrap gifts in fabric. You can simply use old fabric scraps, specially made fabrics or fabric bags. Perhaps you will also find fabrics that the recipient can use for sewing afterwards. Or otherwise something that can move from one person to the next as gift packaging.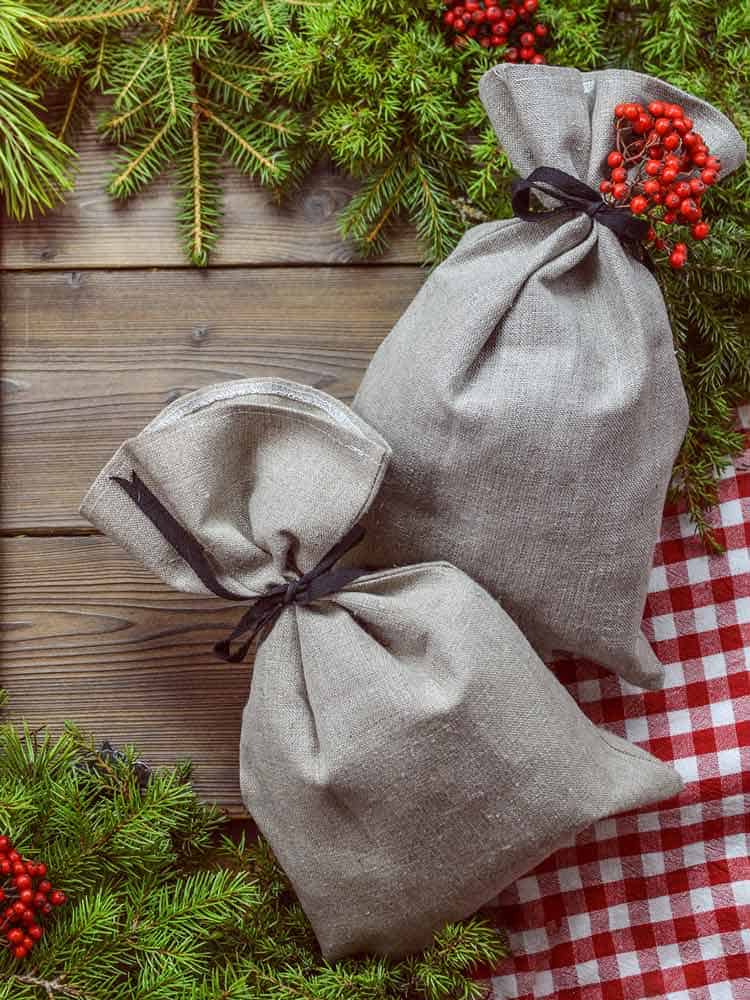 Newsprint, comics or old calendar sheets as sustainable gift packaging with a fun factor
Before they end up in the trash, you can use newspapers, calendar sheets or even comics pages as gift wrapping. We've been using newspapers as packaging for some time. This not only protects the environment, but also saves money. This is a good alternative, especially if the newspapers fly into the house regularly anyway. Another option is the use of calendar sheets or comics pages. I've heard stories where the comics pages ended up being more interesting than the gift itself.
Use empty glasses or cans as sustainable gift packaging
Empty glasses or cans, disposable glasses, old tin cans or empty bottles can all be transformed into great gifts in a few simple steps. If you are technically gifted, like to do handicrafts or to cook, you can use it to conjure up unique and sustainable gifts. And even if you don't like doing things, a simple glass can be used for unpackaged chocolate, for example – and voilá, you have another sustainable gift.
Old toilet paper or kitchen rolls
Old toilet paper rolls are particularly suitable for smaller gifts. To do this, put the gift in the middle of the inside of the roll. Then fold the outsides inwards. You already have a box you made yourself.
Use recycled paper
If, despite all the alternatives, you cannot or do not want to do without "normal" wrapping paper, look around for recycled paper with the "Blue Angel" seal. So you can save at least a few resources.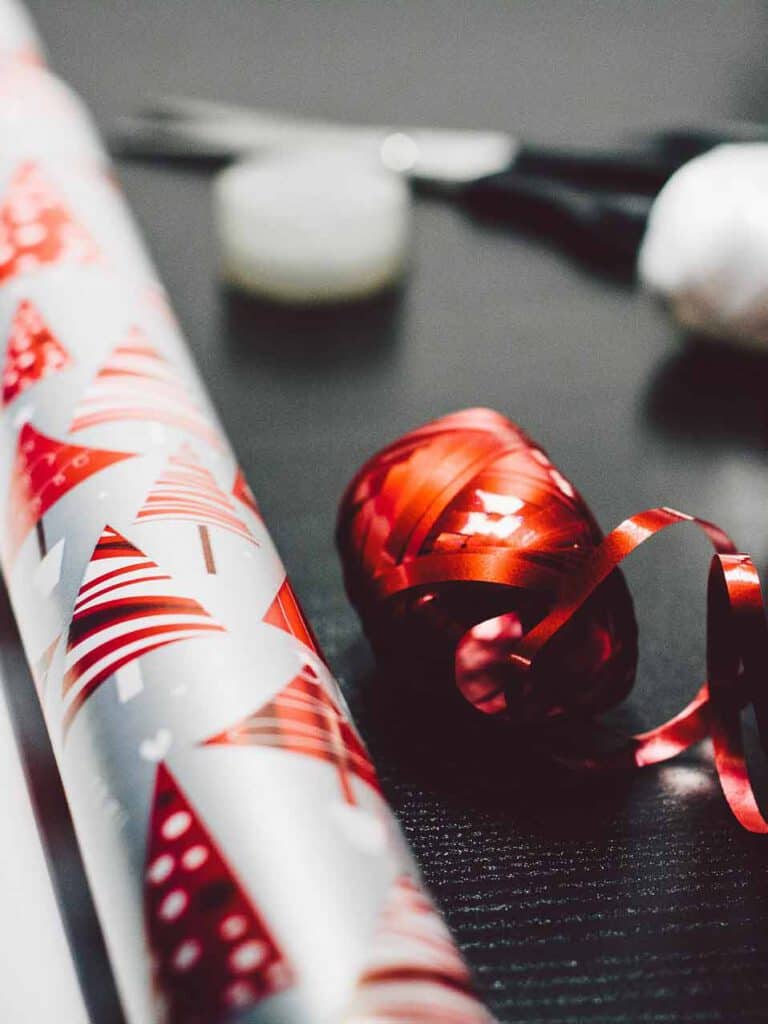 Sustainable gift ribbon and tag
Now that the gift has already been wrapped in sustainable gift packaging, the finishing touches with gift ribbons are missing. Instead of the usual gift ribbons with a plastic coating, you can also use more sustainable alternatives. My favorite variant is hemp rope*. I also avoid using tape. Instead of conventional adhesive tape, you can either use paper tape* or you can do without it entirely. Especially if you tie a (jute) string around the gift, the packaging will hold even without glue.
As an alternative, you can also use gift ribbon twice or collect cords from orders or other purchased products over the year. Sometimes they come wrapped with a tape, which is excellent for further use. You can use collected natural materials such as cones, fir branches or dried orange peel as decorative items.
If you are still looking for sustainable gifts, I have two articles here and here for you with lots of ideas.
What do you think of the packaging ideas? Do you have more?